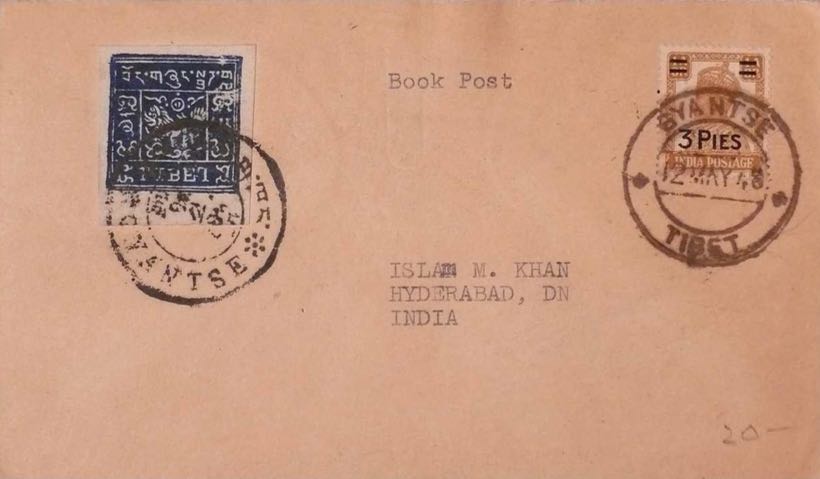 Forged covers with the 1933 1st and 2nd forgery sets are seldom seen. Tibetan specialists tend to compete for them in auctions driving prices high. They are good enough to fool even well known stampdealers, who sell them as genuine. 
A forged cover with a blue 2⁄3 tranka from the 1st forgery set. Genuine postmark.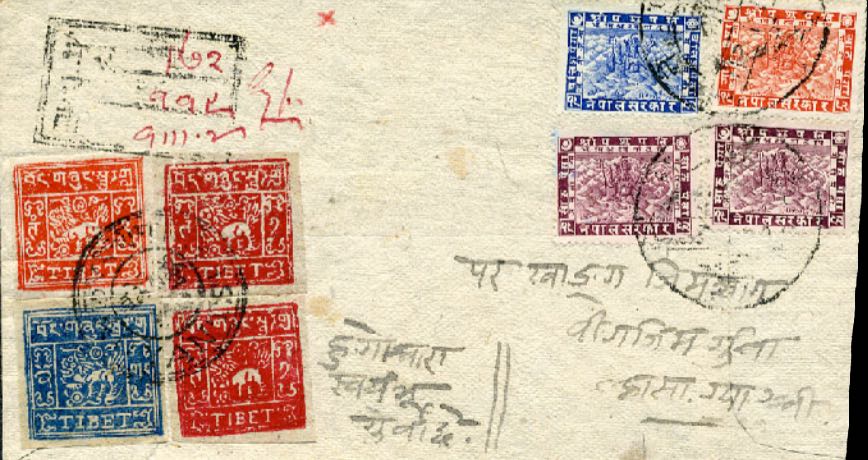 Totally forged cover. The Nepalese stamps are genuine, but Nepalese postmark is a forgery and so are the registration mark. Tibetan stamps are all forgeries from the 1933 2nd set. The Gyantse postmark is also a forgery.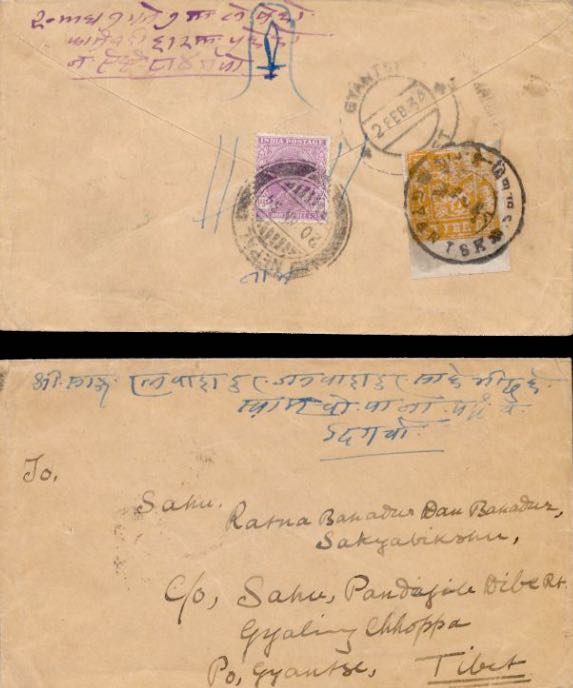 This cover is a dangerous forgery! It is an early 1934 cover to Tibet from India, but it was only delivered to Gyantse. To make it a combination cover a Tibetan stamp has been added at a much later date. Since both Tibetan stamp and postmark are genuine this type of forgery is very dangerous. A similar cover with a green 4 tranka stamp has also been seen. 
Modern Forged Covers
Produced by Lodha, an Indian stamp dealer around 1980
Often show up on eBay in various postmark/stamp combinations
Thanks to Bo Olsson for images and analysis of Tibetan forgeries