Forged Stamps of Thurn
&

Taxis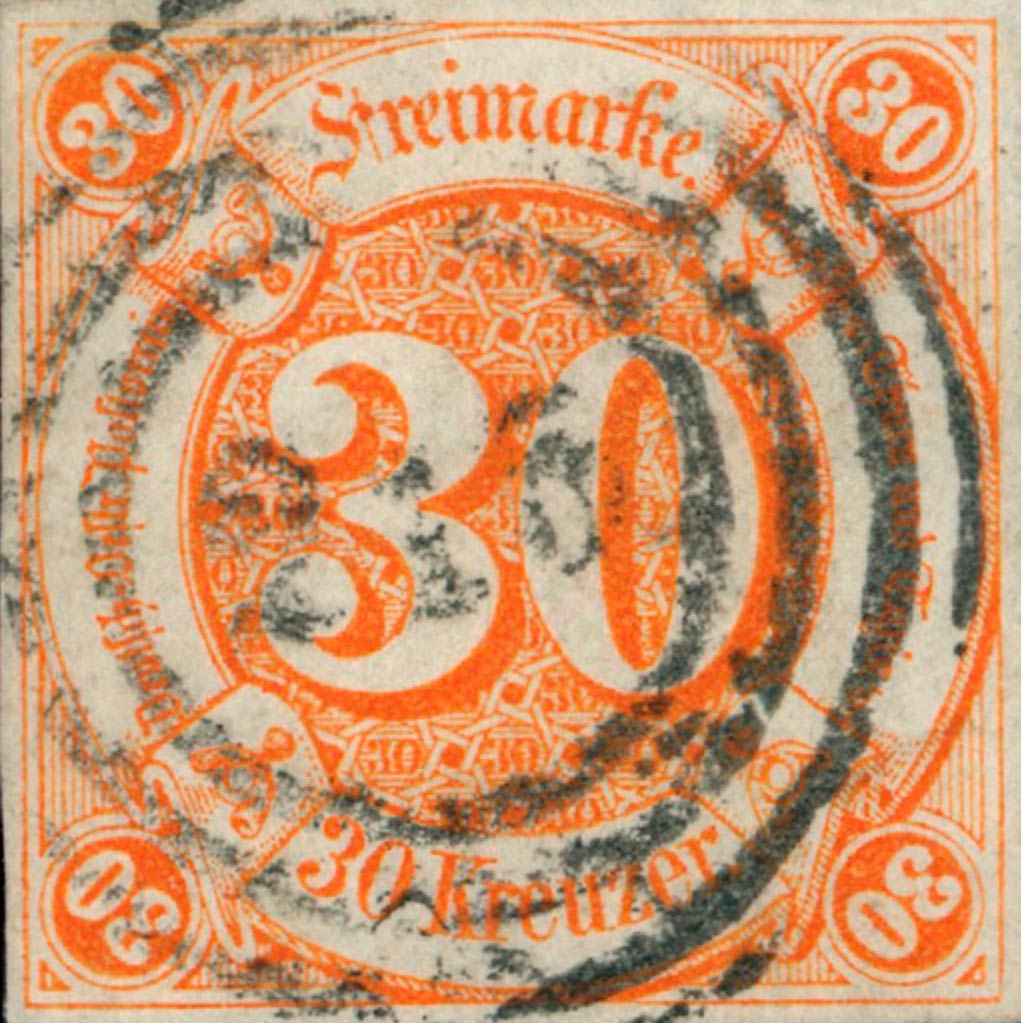 1
The "S" in "Deutsch" is a long "S" as opposed to the "S" in "Postverein."
2
3. The center tip of the "3" is curved.
3
White spot between '3' and '0'.
4
The "K" in "Kreuzer" is inclined towards the right.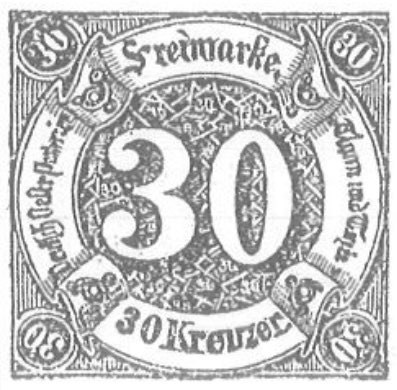 Illustration by Plácido Ramón de Torres: Album ilustrado de sellos de correo, Barcelona 1879. Torres sold illustrations to various dealers/forgers from 1864 onwards, as well as made forgeries himself.

Reprints
Reprints exist of all values. Colors are more vivid. Paper different. Ungummed. All bearing a 'ND' (Neudruck) mark on the back
Fournier Forged Postmarks