Forged Stamps of Lombardy
&

Venetia
1850. Coat of Arms. 45 Centesimi
Genuine vs. Reprint vs. Forgeries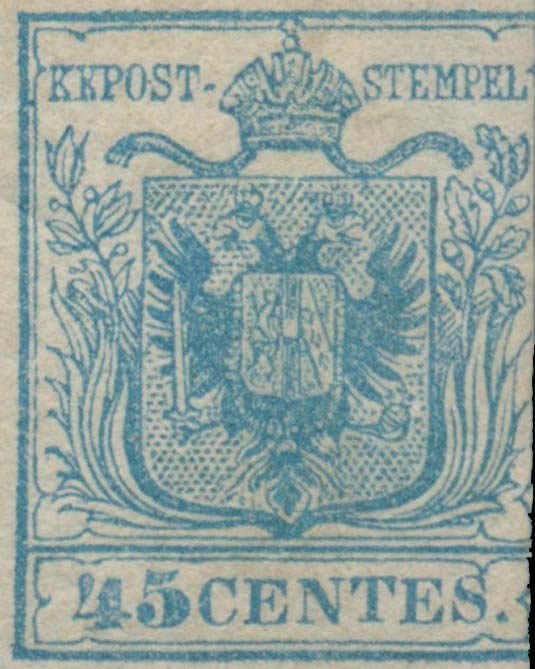 1
'45' were printed in several different positions (higher, lower, real close to CENTES…) due to the typographical elements were non-stationary when they were applied to the recycled 30 Centesimi matrixes.
2
Bottom ball-serif of '5' is well rounded
Genuine Type I. Originated from the 30 Centesimi Type I matrixe. '30' were erased before re-use. This was due to a last moment reduction of the third distance postal rate from 60 Centesimi to 45 Centesimi. Exist only on hand-made paper.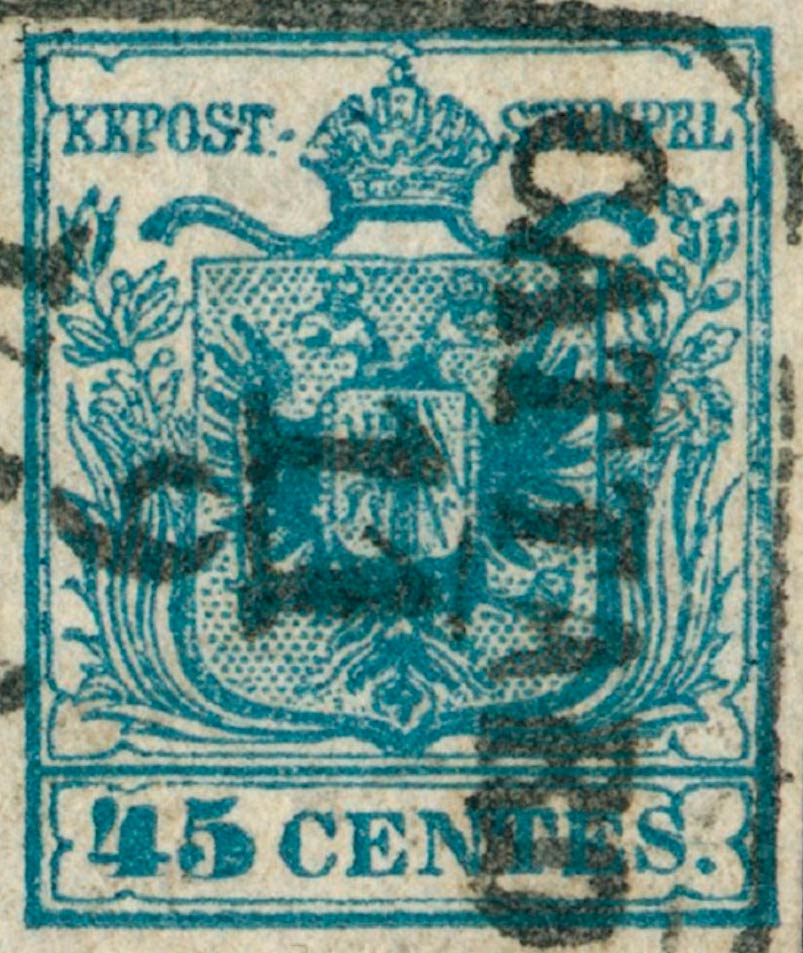 1
'45' is aligned to "CENTES". No more different positions. Fixed distance at 0.6 mm.
2
The bottom-ball of '5' is an oval
Genuine Type II – exist only on hand-made paper.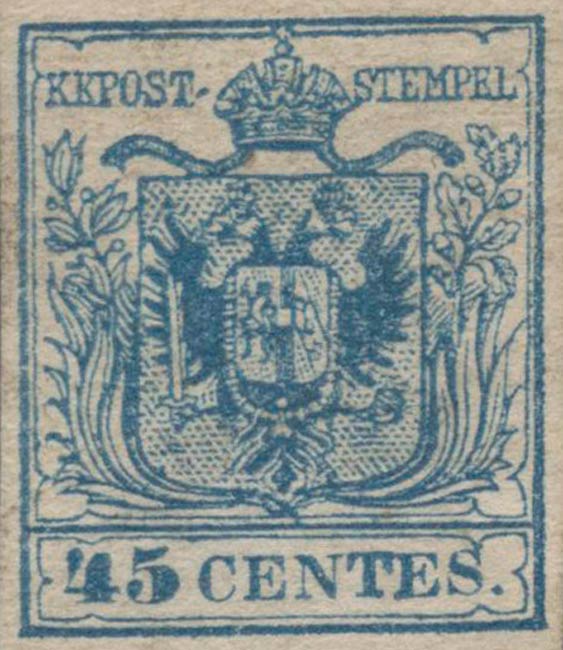 Genuine Type III. 2 plates on hand-made paper and 2 plates on machine-made paper. As for every other type III of teh 1850 series, the shield might have been cleaned in 2 or 3 ways and the frame is very well defined and separated from the bended branches.